Powering Growth, Increasing Company Value
Preparing Your Business For Sale
Schedule a FREE Discovery Strategy Conversation With Us >>

Ten XGrowth is a growth and exit strategy consultancy focused on helping ambitious business owners achieve double digit growth and, when ready, a successful sale of their business.
We deliver the growth and value building expertise, and sale preparation you need to execute your deal of a lifetime on your terms.
Our approach is transformative, practical and delivers results.
You may be a good fit for us if the following are true:
Business owner
Minimum annual revenue of £500k up to £20M
Considering growing, or selling your business – or often a combination of growth then sell
Struggling to find a way to grow, and/or want to sell the business for maximum value
Growth-minded and open to change
Committed to "doing the work" and achieving results
You have a budget for advisory services
We often hear the business owners we work with say:
"I want my business to run better and grow faster"
"I want to grow and build the value of my business in the right way to give me options when I come to sell it"
"I want to strengthen my business, make it easier to run, and design it to fit with my Lifestyle goals"
"I want to get out of my business at the highest price"
What sets us apart.
While many advisors and consultants can help you grow and sell your business, what makes us different is our holistic, comprehensive, and integrated approach to growth and preparing you and your business for sale:
• Using our Growth Mapping tools to facilitate a growth conversation that identifies what type of growth and exit owner you are
• Applying our proven and step-by-step methodologies to achieve the results that you want
• Supporting and inspiring you throughout your growth journey
Meet the Ten XGrowth Team
Andy Weavill – Director of Ten XGrowth
"I am an accomplished business coach and performance consultant with a wide ranging and varied level of business experience.
I began my career as a Royal Air Force Officer, and served in a variety of senior leadership positions before transitioning into the business world. Since then, I have spent more than 25 years helping SMEs and owners grow their business. I cut my growth teeth working as a CEO in four very different businesses, and in my consulting work.
I bring deep and broad insight into helping business owners accelerate the growth of their business and when ready, prepare it to achieve a successful sale."
Rachel Stirling
"I am passionate about supporting businesses and their people to thrive by shaking up concepts and systems. My approach is centered around vision, strategy, and implementation.
As a business and transition strategist, I work with multi-sector high growth businesses to help them to achieve growth and value potential by accelerating sales and marketing and developing great teams. I have extensive experience working with Boards and Teams focusing on leadership and business change to kick start high growth opportunities. This support includes crisis management, turnaround, restructuring, financial analysis, launch & re-launch of companies & departments/new sites/products/services and business transition & exit
I have been a serial entrepreneur for 25 years and held positions of MD/CEO for 5 high growth diverse businesses."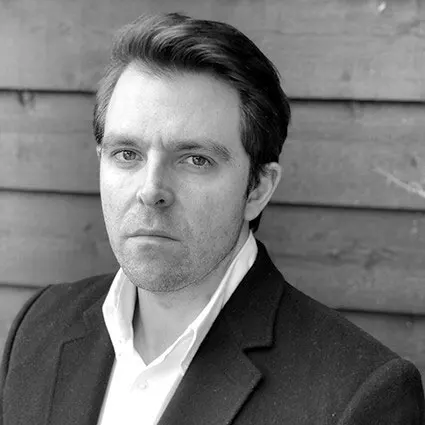 James Jones
"I am an experienced senior executive with a strong consulting and business track record.
Having started my career at PwC, and worked across several other advisory firms, I spent 15 years advising large and mid-cap organisations to deliver value-adding programmes driving global growth, competitive advantage and transformative change across diverse industries.
I now bring that "big four" knowledge and experience to help SMEs and business owners to create holistic ready-to-execute growth and exit strategies. I focus on strategic thinking and leverage technology as an ROI multiplier to decrease the time-to-value for my clients."
Andy had me thinking in a whole new way about myself and my business. He helped me identify the direction I wanted to take my company in and introduced me to The FORMULA for growing my business quickly and easily. Almost immediately, I began to see tangible results in sales and profits. From feelings of overwhelm and struggle, Andy's step-by-step coaching approach has taken me on an empowering and profitable journey.
In addition to her knowledge, Rachel was a huge support emotionally. There were days where we were overwhelmed by the project we had taken on and doubted our ability to see it through. Rachel always believed in us and supported us through these times, and we genuinely believe that we could not have done this without her. We have confirmed bookings which will see us sitting at 100% occupancy (national average is 80%) and we are 1 year ahead of our best-case scenario business plan and have not had to dip into our working capital!
Rachel has been fundamental to our success, and we cannot thank her enough for her past and continued support.
Struggling With Growing Your Business?
Want to build the value of your business, and when ready, sell it?
If you are thinking about getting some outside help, let's have a conversation. We guarantee that this conversation will be of value to you – whether or not we start working together.
Let's talk!
Schedule a FREE Discovery Strategy Conversation With Us if you:
Feel like you have lost control of your time
Are being run by your business instead of the other way round
Aren't achieving growth and feel like there's an invisible roof over your head
Feel generally overwhelmed and unsure where to turn to next in terms of growth strategy
Have tried a range of one-time strategies and quick-fix remedies, but only succeeded in making your staff numb to new initiatives